Dr. Umashankar's Dermavision®
Dr. Umashankar's Dermavision® is an advance world class centre for Skin, Hair, Nail and Cosmetic care located in the center of Bangalore. We are dedicated to medical excellence in the field of dermatology, both Cosmetic and General with international standards. We offer scientifically proven treatments using US FDA approved technology. All our products have undergone extensive research and trails in USA, Europe and India. We pride ourselves in offering safe, effective and affordable treatments with high standards of quality.

Dr. Umashankar N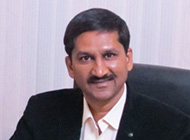 Dr. Umashankar is the Managing Director of "Dr. Umashankar's Dermavision® " and is a consultant in Dermatology and Cosmetic care for the past 15 years. He is consultant Dermatologist and Cosmetic Surgeon at Apollo Hospitals, Bangalore and is Professor in the department of Dermatology, Venereology and Leprosy at Rajarajeshwari medical College, Bangalore. He is a pioneer in acne scar, vitiligo and hair disorders management.