About us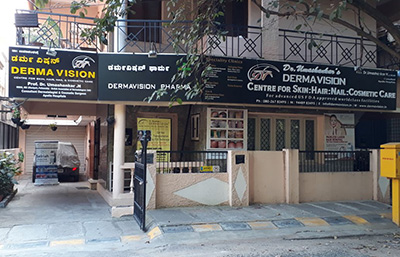 Dr. Umashankar's Dermavision® is an advance world class centre for Skin, Hair, Nail and Cosmetic care located in the center of Bangalore. We are dedicated to medical excellence in the field of dermatology, both Cosmetic and General with international standards. We offer scientifically proven treatments using US FDA approved technology. All our products have undergone extensive research and trails in USA, Europe and India. We pride ourselves in offering safe, effective and affordable treatments with high standards of quality.
Dr. Umashankar's Dermavision® caters to the growing cosmetically conscious population from all over India and abroad.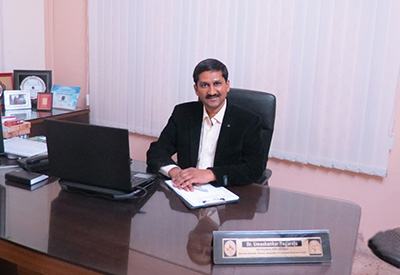 Dr. Umashankar is the Managing Director of "Dr. Umashankar's Dermavision®" and is a consultant in Dermatology and Cosmetic care for the past 15 years. He is consultant Dermatologist and Cosmetic Surgeon at Apollo Hospitals, Bangalore and is Professor in the department of Dermatology, Venereology and Leprosy at Rajarajeshwari medical College, Bangalore. He is a pioneer in acne scar and vitiligo management. He is ably supported by five staff. The clinic offers its services on all days including except Sunday.
Dr. Umashankar is currenty Honorary Secretary General, Indian Association of Dermatologist, Venereologists and Leprologists (IADVL). He has many publications in national and international journals. He has presented scientific papers in several National and International conferences including Birmingham, Argentina, Prague and Athens.
Dr. Umashankar's Dermavision® has completed ten years of dedicated service in the field of cosmetic care. It is well equipped with advanced treatment options.
Dr. Umashankar's Dermavision® also maintains DERMAVISION PHARMA for the convenience of patients. Both pharmaceutical and cosmetic products are available. Various sunscreens, whitening creams and anti-ageing therapies are available.